SUMMARY
When the Foundry Licensing Utility (FLU) is used to install a RLM floating or nodelocked license, it checks if the license is valid before installing it to the correct location on your machine.
If the license is detected as invalid, the FLU will display a warning message and reason why the license is invalid instead of installing it.
MORE INFORMATION
If the FLU will not install a license then it'll show a warning message with a reason why the license wasn't installed.

You can find out more information about the error by clicking on the ? help icon on the right hand side.  In this example the info displayed is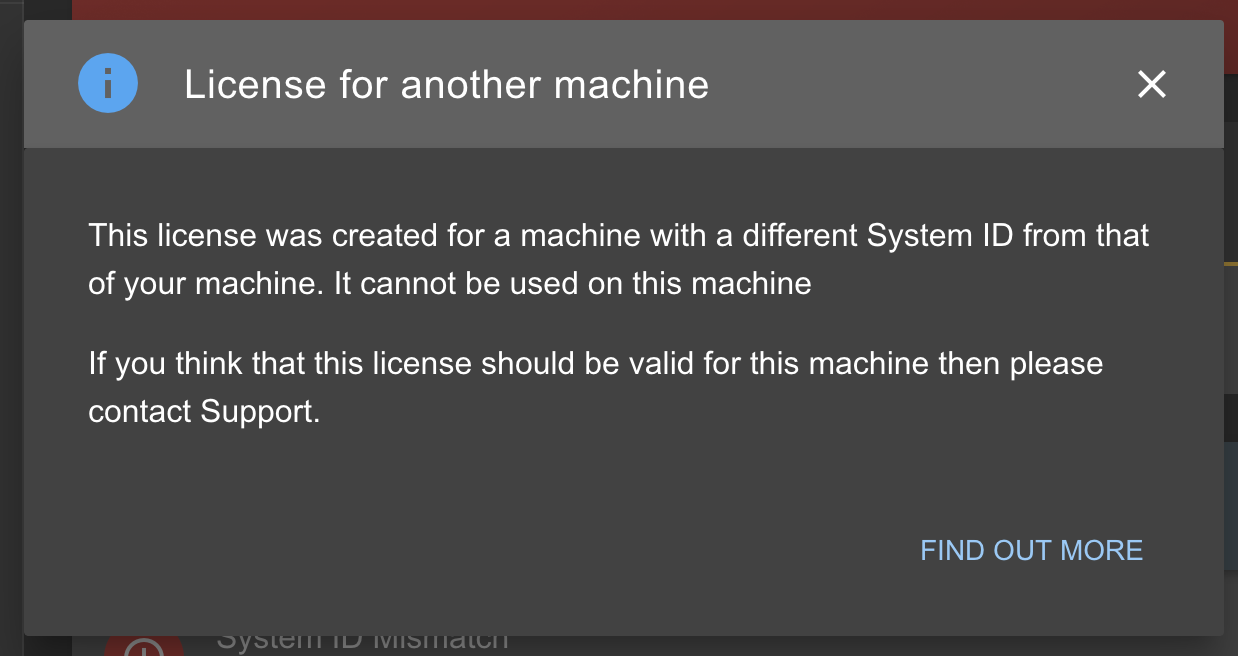 Clicking on "FIND OUT MORE" will open an article about the error on the Support Portal.  Hopefully this should explain why the problem is happening and give you guidance on what to do next.
Specific error messages are covered in the following articles:
Further Help
If you are still experiencing difficulties please create a support ticket to let us know the exact issue encountered and the troubleshooting steps that have been taken.
For more information on how to open a support request, please refer to this article: Q100064: How to raise a support ticket
FURTHER READING
For more information about licensing please see the Foundry Licensing Online Help
The Support Portal has articles on installing different license types:
1 out of 15 found this helpful