Follow
Q100278: What to do if the Orthographic view loses geometry or is empty
SYMPTOMS
In some instances users may find that the Orthographic view appears to be broken or empty and it does not seem to respond to navigation or display the geometry. This article describes the best methods to check that your view is still active and to take back control of the viewport camera.


CAUSE
This behaviour usually presents in large archives or archives that have been passed around workstations or worked on by multiple artists. The Orthographic view appears almost as though it is an empty tab as in the screenshot below, whilst the other views (primarily UV view) often still show the assets as visible: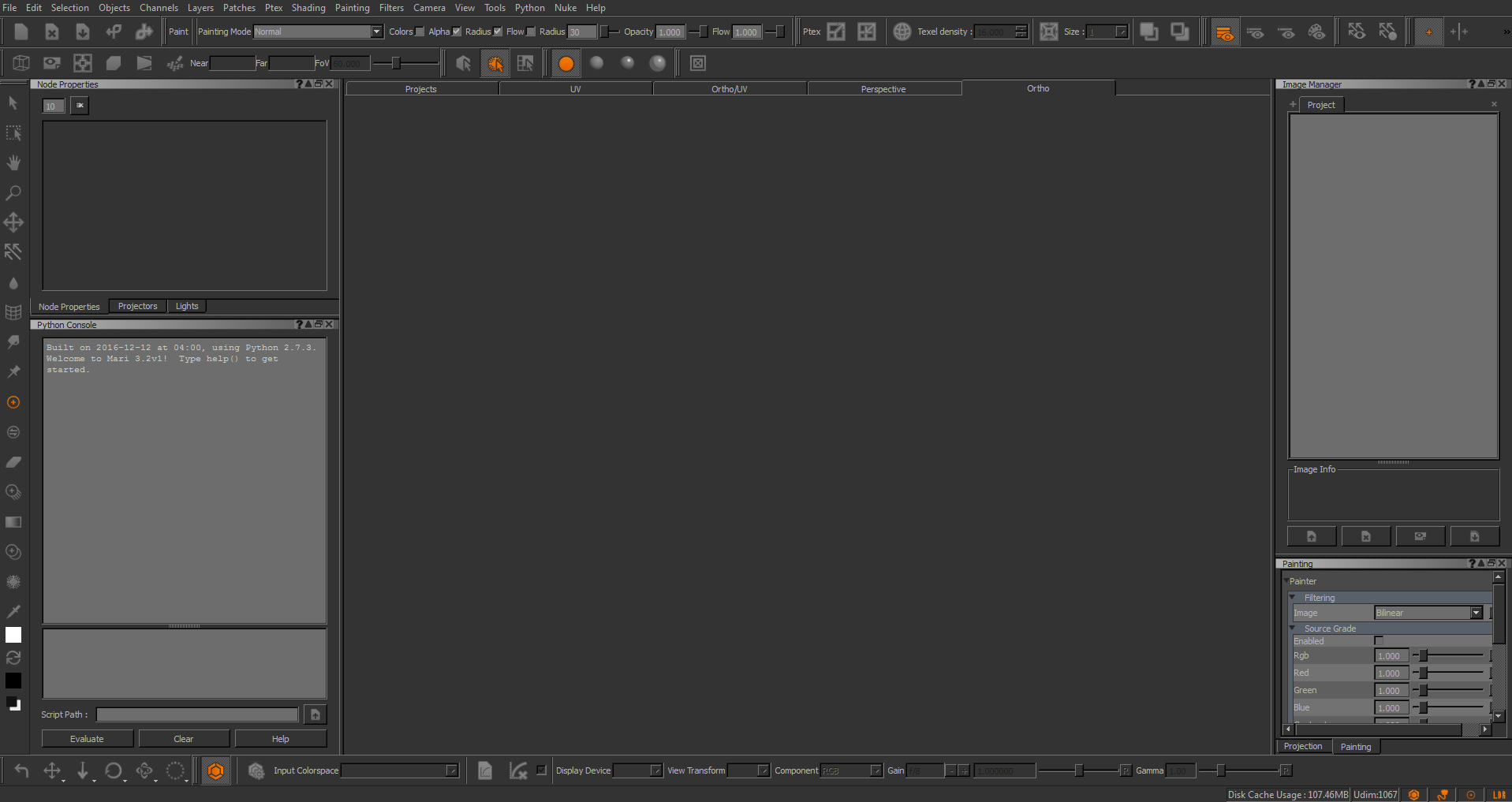 When this happens, you may find that navigation appears to be unresponsive as rotating and panning seem to make no change in the viewport.


RESOLUTION

The first step is to checking that your Orthographic view still contains the Mari canvas. To do this:
Open your 'Lights' palette (View > Palettes > Lights)
Make sure your Environment light is turned on
Scroll down and add one of the HDRI swatches to your Environment light.

NOTE: By default the 'Environment light' option is turned off making it hard to tell whether the Mari canvas exists and whether it is responding to navigation shortcuts. However, you can see that with it switched on, it is far easier to tell that the canvas still exists.

Here is a screen recording demonstrating the process: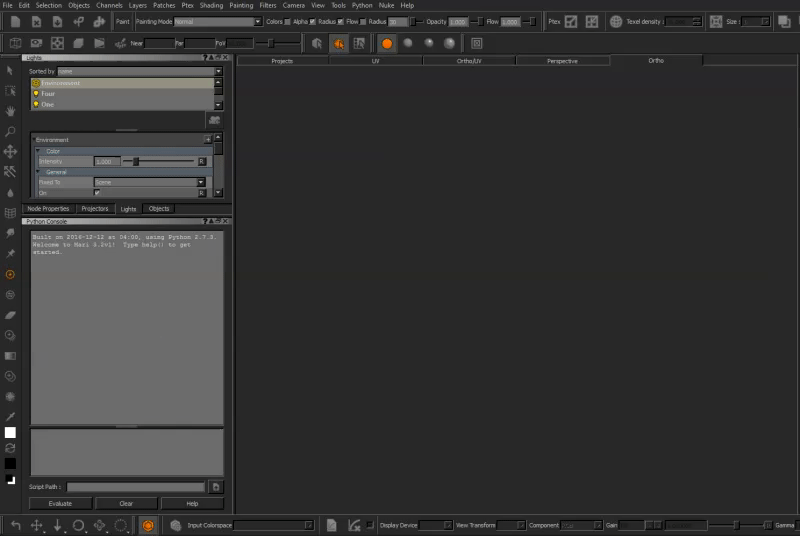 If your viewport still responds at this stage, it is highly likely that you have accidentally lost sight of your geometry by zooming too far in or out on your Paint Buffer. Whilst working on high resolution projects, this is easily done, so it is important to remember to reset your Paint Buffer scale should you lose your geometry.

RESETTING THE PAINT BUFFER SCALE

You can do this by selecting the 'Zoom Paint Buffer' tool (the magnifying glass) from your sidebar and selecting the reset button, as illustrated in this screen recording: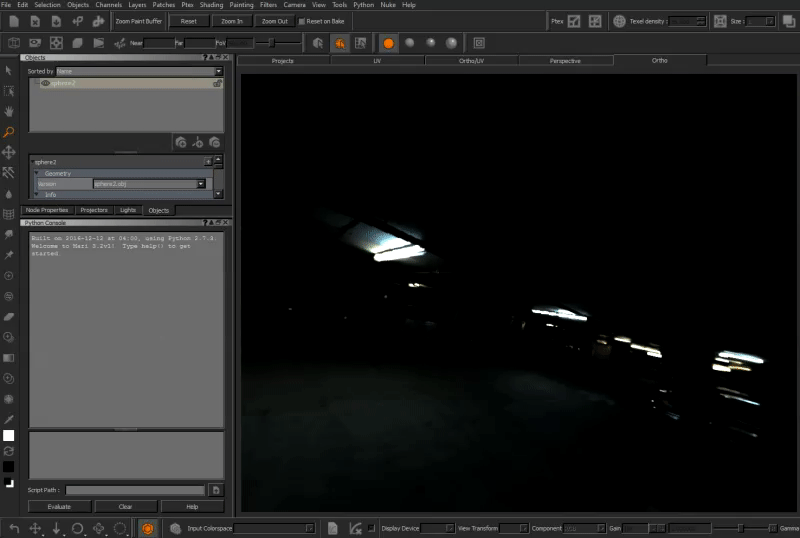 RECENTERING THE GEOMETRY
If your view does not automatically focus back on your object after resetting the Paint Buffer tool, you can use 
[SHIFT]+[A] to recenter your geometry as I did in the image above.



RESETTING THE CAMERA
If you still do not see your geometry, you will need to reset your view camera. To do this, after having refocused the camera using [SHIFT]+[A], navigate to Camera > Reset Camera which will force the camera to be refocused correctly.  

More information on using 'Reset Camera' are found in this article: Q100279: Differences between 'Reset navigation settings to their default' and 'Reset Camera'

NOTE: We are aware of an issue where, in some cases, the 'Reset Camera' function does not always respond upon first attempt. This is currently tracked under: TP 249620 - Reset Camera function is sometimes unreliable
In this instance, you will need to refocus and reset the camera a second time or until it responds.

FURTHER GUIDANCE

If this doesn't resolve the problem then please open a Support ticket and send us the information requested here: Q100090: Reporting a Mari issue

For more information on how to open a Support ticket, please refer to the 'Using the Support Portal' article.
2 out of 9 found this helpful