SUMMARY
The Foundry Licensing Utility (FLU) includes the ability to control an RLM server running on a machine.  You can use it to start, stop and reread a server.


MORE INFORMATION
In order for floating/server licenses to work on the server machine and be available on your network, you will need to install license server software on your machine.  The new FLU can install (and uninstall) these server tools for you. 
Step by step instructions on how to do this can be found in the licensing user guide: Licensing Online Help - Installing the Server Tools

NOTE: There is a bug with the FLU 8.1.6 wherein it will not install the server tools on Mac and Linux, please use 8.1.3 if you are floating a licence from here: Q100630: Unable to install license server via FLU 8.1.6 on Mac/Linux


After you have installed a floating license and the server tools, the FLU can then be used to control the license server by clicking on License Server > Control on the left hand menu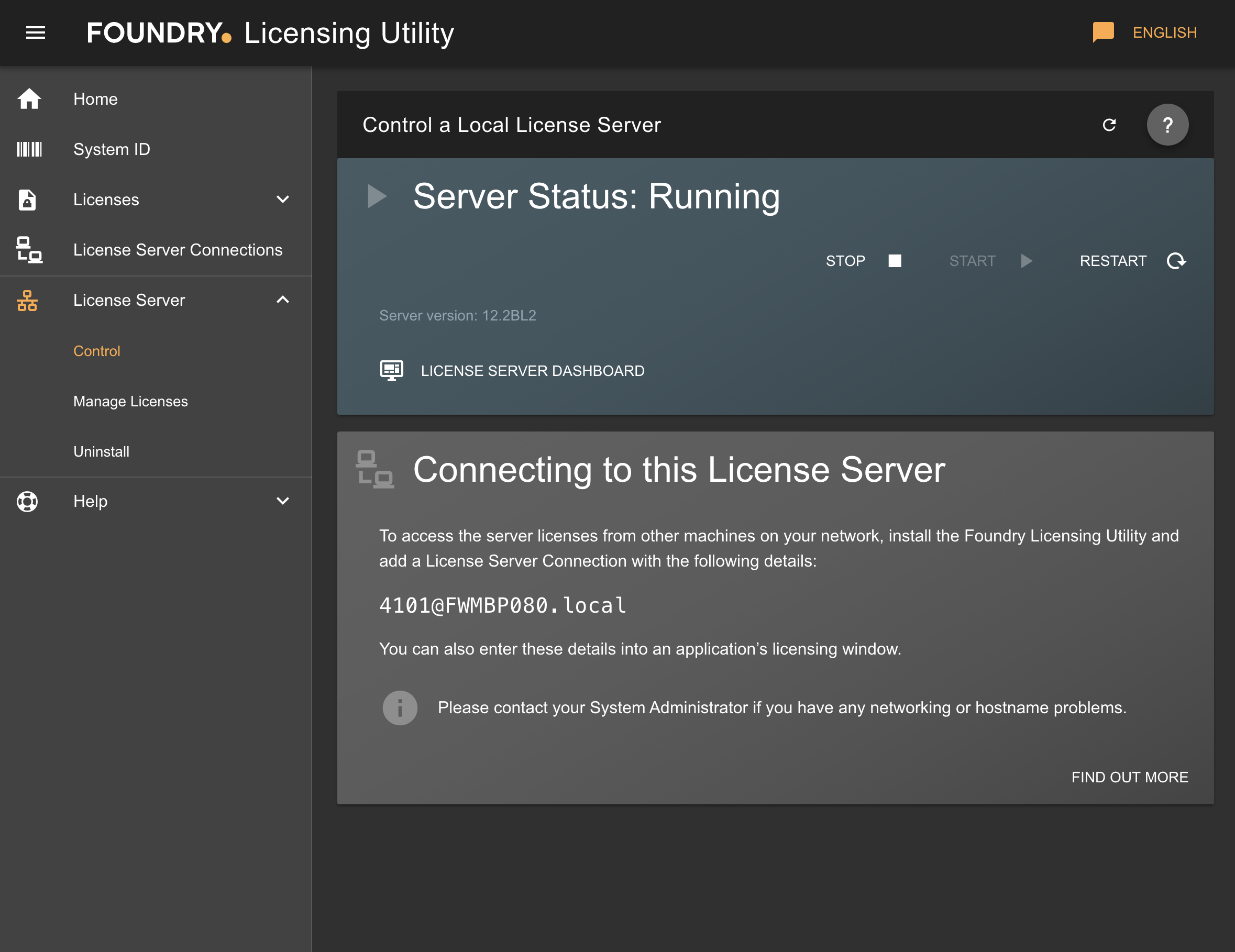 The "Start" and "Stop" buttons will start and stop the Foundry RLM server.  The "Restart" button tells the server to do a reread of its license files.  The Restart button should be used when new floating licenses are installed on a machine or after the license files have been manually edited.
You can also control the license server via the rlmutil commands:
Stop the RLM server:
rlmutil rlmdown foundry -c 4101@<hostname>
Start the RLM server:
rlmutil rlmreread
Further information on using the rlmutil can be found in this guide: Q100659: What is the rlmutil and how can I use it?
FURTHER READING
For more information about licensing please see the Foundry Licensing Online Help and the License Server Admin section
Instructions on how to install a floating license and the server tools is available in 
1 out of 4 found this helpful