Follow
Q100219: How to change the email address of your Foundry website account
SUMMARY
This article provides instructions on how to update the email address attached to a Foundry website account.

MORE INFORMATION
To update an email address, you will need to sign in to your account by clicking the 'account icon'.

This icon is located in the top right of the page. Once clicked, this will open the 'My Account' page.

Within the My Account page, select the Account Details tab, and under the 'Email address' field, click the pencil icon

. This will allow you enter the email address you wish to change to.

After entering the new email address, complete the Captcha authentication, and click the tick icon to confirm the new email address.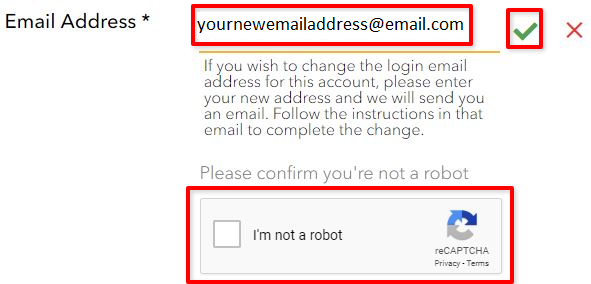 Note: You will be required to approve this from new previous email address, using the confirmation link in the email received.
FURTHER READING
If you are still seeing any issues after performing the steps outlined in this article, then please open a Support ticket and let us know the issue you are encountering and the troubleshooting steps you have taken so far.

Please also include the old and new email addresses to investigate further.
For more information on how to open a Support ticket, please refer to the Q100064: How to raise a support ticket article.

16 out of 33 found this helpful