With the customer portal you can, check our knowledge base for useful product information, raise a support ticket (depending on your maintenance agreement status), log a bug, or check on existing support tickets to see the current status.
To raise a ticket, select the 'Create a Ticket' link and chose the relevant request type from the list.
You will need to be logged in before the link appears and your username and password will be the same as used to logging to The Foundry website.
We recommend that you use your corporate email address where the maintenance agreement is attached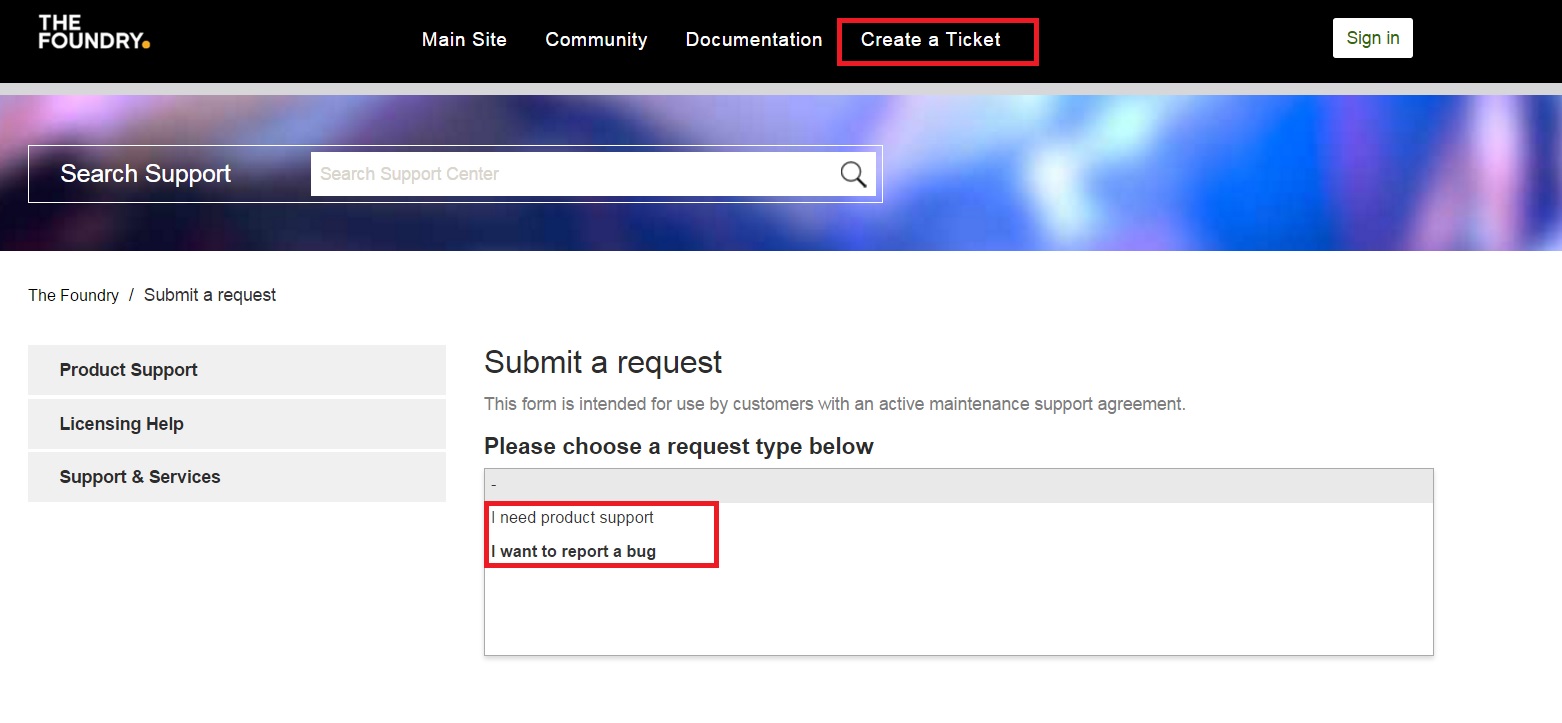 To check your support tickets, click the 'my requests' option and login if required.

You will have access to all the support tickets you have raised and tickets where you have been cc'ed by a colleague. 

Note that only tickets raised in this system will be visible. We are not able to add tickets from the old support system.