Follow
Q100359: How long can I run a beta release for?
SUMMARY
This article explains how long alpha and beta versions of some of our products will run for, before expiring. 
MORE INFORMATION
Beta releases of our products may contain partially implemented features and bugs that could seriously impact a production environment. To avoid potential problems we strongly recommended that you only use them for testing and do not use them in your production environment.
Beta releases of some of our products like Nuke and Katana, have limited availability and are provided to customers only for testing and feedback on specific features implemented in that new release. 
To discourage customers from running beta builds in production, all beta (and alpha) releases for Nuke and Katana are set to expire off regular licenses, 60 days after their build date. Note that a beta release will only run off a license with valid maintenance, they will not work if your maintenance has expired.
You can find the exact build date of a release under the About menu of each product. The same information will be displayed on the product splash screen on launch, and looks like: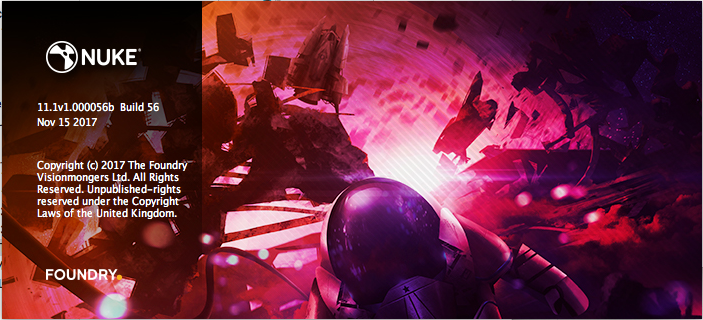 In this example, the build date for Nuke 11.1v1.000056 beta is the 15th of November, 2017. Since the Nuke 11.1v1.000056 build will expire after 60 days from creation, this means that the build will stop working on the 14th of January, 2018, irrespective of whether your license has valid maintenance.   
0 out of 0 found this helpful