SUMMARY
This article explains how to find the exact version of any plug-ins you are using with Nuke.


MORE INFORMATION
To find out the version of a plug-in you are using inside Nuke such as Ocula, Furnace or CaraVR, you need to create a node of that plug-in type.
Once you have created a node from the plug-in who's version you are looking to find:
open its properties panel (double clicking the node)
hover your cursor over the node's help (? icon).
This will display the node's tooltip information including the name of the node and the version number of the plug-in the node was created with.
Below are some examples from the CaraVR C_CameraSolver and Furnace F_Align nodes:
CaraVR version 2.1v5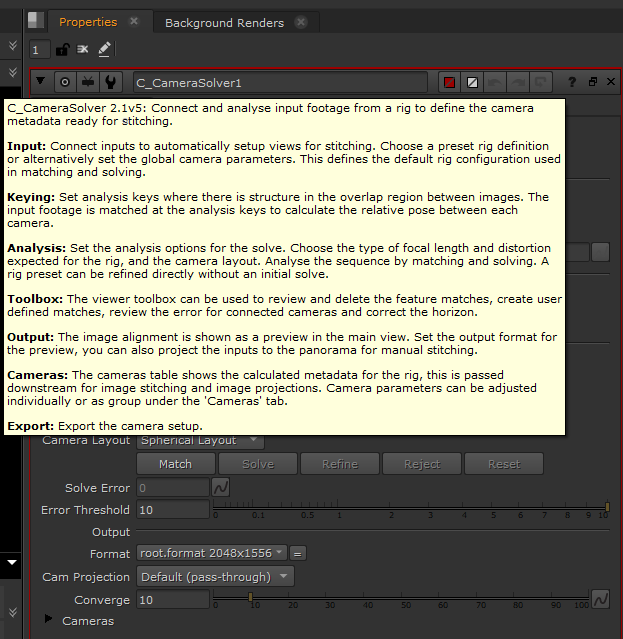 Furnace version 4.3v13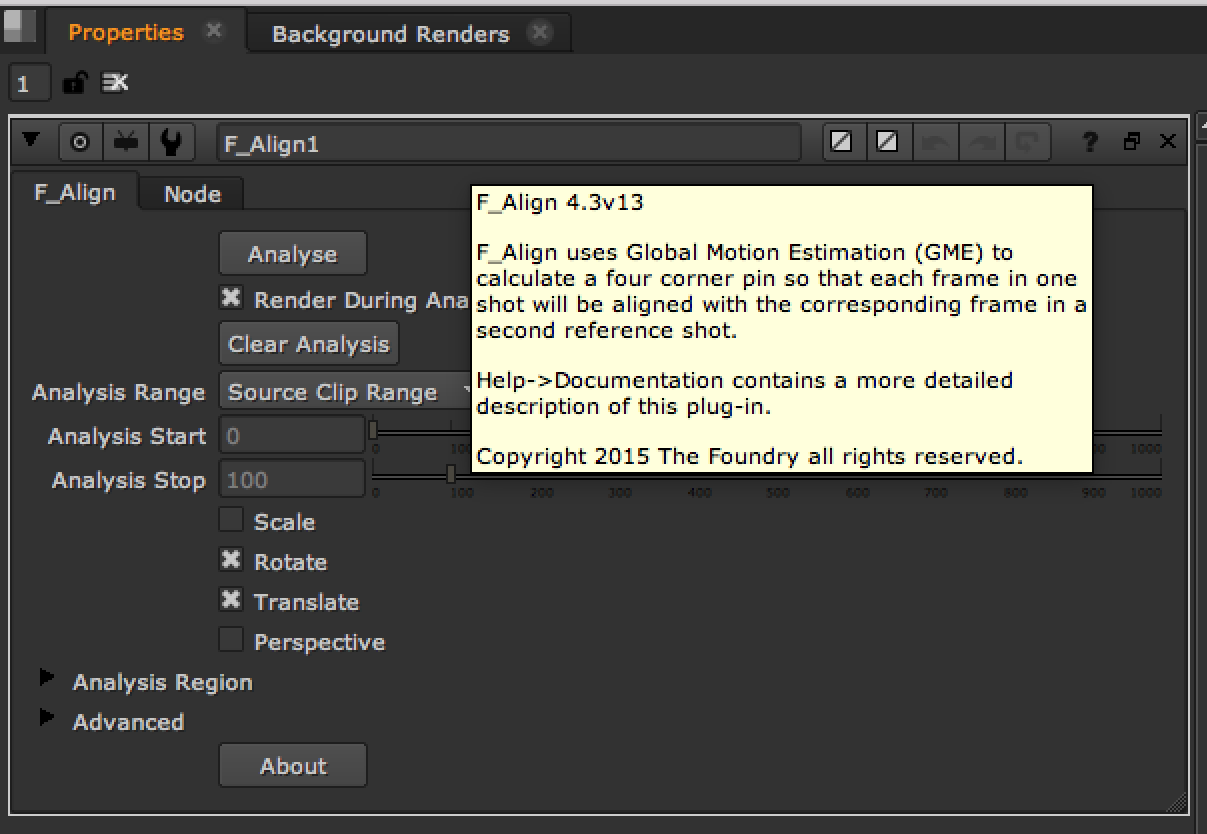 2 out of 2 found this helpful