Follow
Q100286: How to manage your login-based licenses
SUMMARY
This article covers how to manage your subscription licenses and see your entitlements. This is useful if you need to check which machines are currently using your licenses or if you wish to use your license at home, but forgot to log out at work.
MORE INFORMATION
You can manage your subscriptions and entitlements for login-based licenses by going to the
My Account - Products
page of the Foundry website.
Click on the "
Product"
and select "
Show Contents"
. In the contents menu, click on the "
View your entitlement"
link.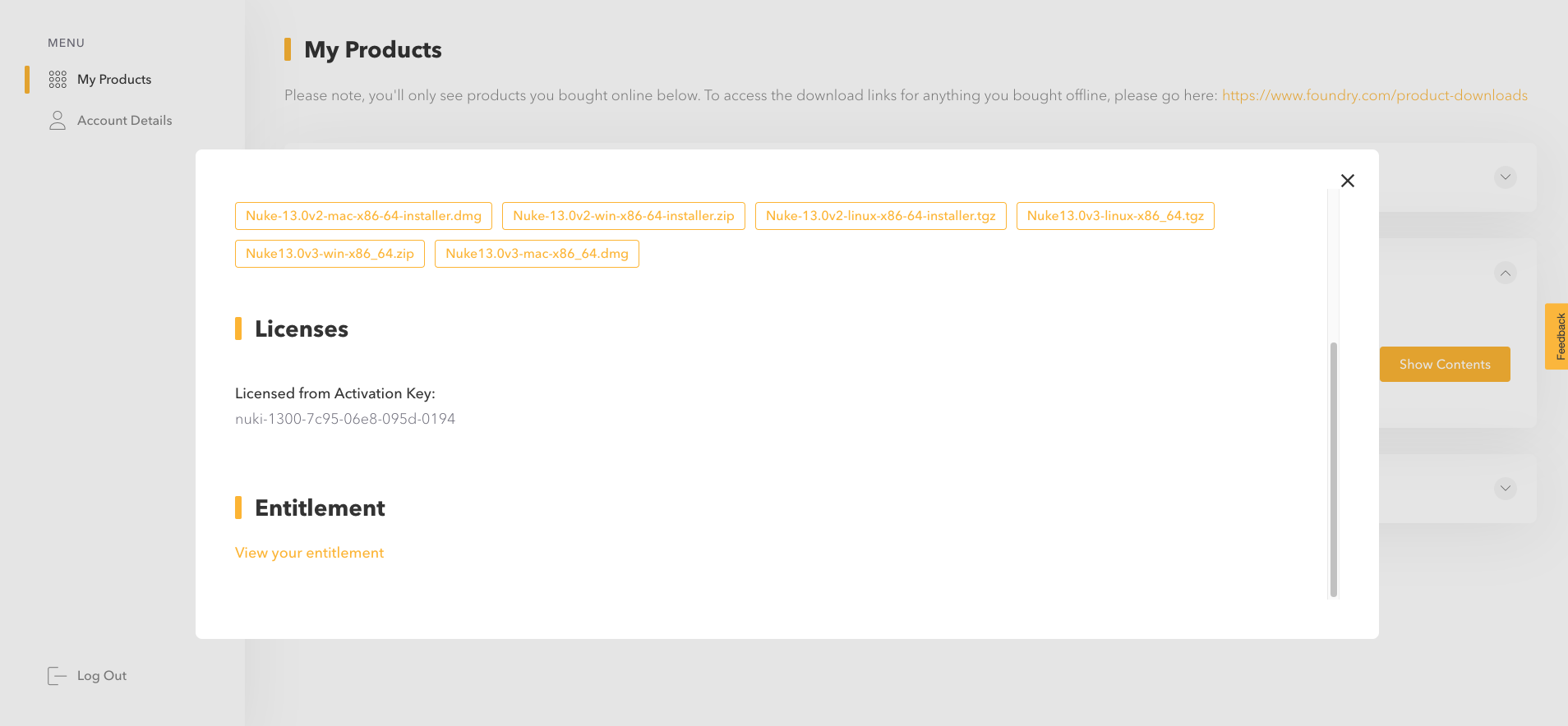 You can also view your subscriptions and entitlements by directly visiting: https://subscriptions.foundry.com/
Once on the 'View My Entitlements' page you will see a list of your active subscriptions, entitlements and activated devices. You can see if a license is in use by looking at the 'Activated Devices' section of the subscription or entitlement. If the 'Activated Devices' states '2/2' then the license is currently active on two machines.

You can see which devices are using the license by clicking on the product name (for example, "
Modo
"), on the next page click on the string of ​​hexadecimal characters under the "License currently activate by" section.



FURTHER READING
More information about login-based licensing is available in the following articles:



1 out of 2 found this helpful