Follow
Q100296: How to check the network speed
SUMMARY
This article covers how you can check the speed of your network when required for example for playback performance troubleshooting. 


MORE INFORMATION 
In order to find out the real world speed to your network, please follow these steps:
Mac OSX and Windows:
1) Download the LAN Speed Test from the link below for your operating system:
http://www.totusoft.com/lanspeed1
2) Install and run the LAN Speed Test (Lite) program
3) Under 'Folder or Server IP' browse to a directory of the network drive you are testing. This should be the network drive where you are planning to host your footage used for playback. 
4) Start the test and run it with 5000 Megabytes, like: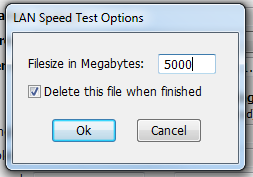 Results: When the test has ended you will see the writing and reading speeds for the network drive, as below: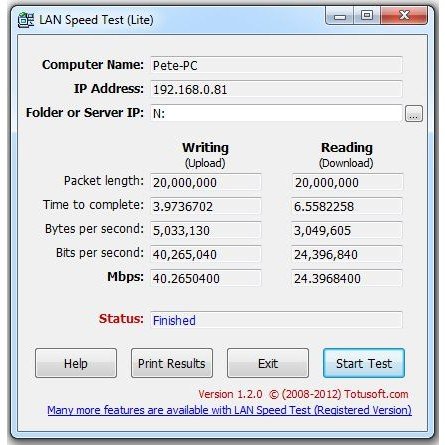 Linux:
1) Open Disk Utility tool
2) Select the network drive to test
3) Select the benchmark option
4) Run the benchmark
 The results should display the network drive speeds. 
 NOTE: If you are experiencing playback issues please refer to the following troubleshooting article: Q100297: Real-time playback troubleshooting
0 out of 0 found this helpful